A BAG THAT GIVES A RIP ABOUT NEVER RIPPING
Helluva Container bags are built to be pulled, yanked, lifted, stuffed, stretched and dropped.
What goes in, stays in, safely, until you decide it needs to come out.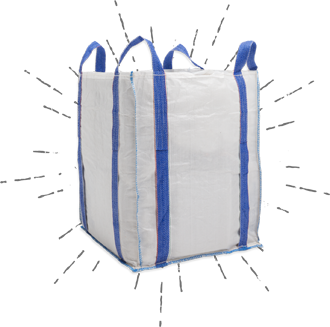 ENOUGH OPTIONS TO FILL, WELL, A
BULK BAG
The quick and the tough
Helluva Quality
We've never been good at accepting defeat - or even second best. Maybe that's why lesser generic bags tear, split and rip while Helluva bags endure. So, insist on Helluva and insist on a company that gives a damn about supplying damn strong bags.
We use the highest quality materials ensuring superior strength and performance.
Helluva Container FIBC bags are made with FDA food grade material and if needed can produce in a BRC certified food grade facility.
The Manufacturing plants currently carry the following certifications to ensure cleanliness and quality: ISO 9001:2015,14001:2015, 45001:2018, 22000:2005, BRC Certified, and BS OHSAS 18001:2007.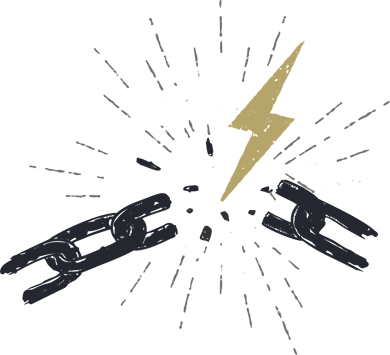 Box. Bag. Believe.
Videos
> >

Trust in the Bag

What would you be willing to risk to prove the strength of something you believed in? How far would you go to earn someone's trust in that something? Watch Helluva Container put it all on the line with one our FIBC bulk bags. And then decide if we went too far.

Get ready to put your Trust in the Bag. Watch now.

Inventory & Supply Management
Helluva Container bags are customizable to your size requirements and come in quantities as low as one pallet. We'll also match the Helluva bag design and materials to your application.
Speed wins. With manufacturing locations in Turkey, India, and Mexico you can count on short lead times and quick delivery of your custom bags. In-stock bags are stored at strategically located warehouses across the US to reduce shipping time and freight costs.
Who says tough can't be smart too?

Food & Pharma-Grade
All components are 100% pure, virgin PP/PE. Recycled materials are strictly prohibited.
Produced in a state-of-the-art clean room commissioned to the highest hygiene standards, our certified food and pharma-grade bags are manufactured from 100% polypropylene and where applicable, are supplied with LDPE/LLDPE inner liners approved by the food and pharmaceutical industry.
All Helluva Container bags can be manufactured as Food or Pharma Grade upon request.
Click here to learn more about our Clean Room production.

Industries Served
You'll find Helluva Container bags in all kinds of industries including:
FOOD:
sugar, salt, flour, dextrose, starch, additives
AGRICULTURE:
grain, popcorn, nuts, potatoes, hemp, cannabis, marijuana
CONSTRUCTION:
flood control, sand, crushed stone, gravel, cement, clay, rebar
PLASTICS:
absorbent polymer, resin, pellets
E-WASTE:
motherboards, monitors, keyboards, cell phones, computers
STEEL:
specialty minerals, rebar
MINING:
precious metals, iron, uranium, limestone, coal, potash, rock salt, diamonds
PHARMACEUTICAL:
substrates, elements, solvents
CHEMICAL:
powder and granular goods
RECYCLING:
plastics, metal, precious metal, textile, waste

We are the Experts
WE'RE NOT ORDER TAKERS! We never sell you something for the sake of making a sale. That would be dumb. Our customers see us as consultants. Which is cool because that's exactly what we are. We ask questions.
We dig deeper. And we problem solve. In that order.
WE DIG LONG-TERM RELATIONSHIPS. Customers remember how they were treated and how their needs were met. You know, kind of that "Golden Rule" thing. Which is why we deliver a full-service experience and are committed to your satisfaction.