WHY THE HELL SHOULD I WORK WITH HELLUVA?
We get this question a lot so read on for the answer.
---
GREAT PRODUCTS + GREAT PEOPLE + GREAT PROCESS = HELLUVA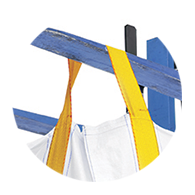 ---
WE'RE NOT ORDER TAKERS
We never sell you something for the sake of making a sale. That would be dumb. Our customers see us as consultants. Which is cool because that's exactly what we are. We ask questions. We dig deeper. And we problem solve. In that order.
WE DON'T CUT CORNERS
Quality means no shortcuts. We use only the best materials to make the best containers in the land.
WE DIG LONG-TERM RELATIONSHIPS
Customers remember how they were treated and how their needs were met. You know, kind of that "Golden Rule" thing. Which is why we deliver a full service experience and are committed to your satisfaction.
WE ELIMINATE COMMON PURCHASING AND DELIVERY HASSLES
Hassles suck. We hate them and we're guessing you do, too. Here are a few "NOs" that we live by:
NO hidden cost or product quality shortcuts
NO bait and switch tactics
NO excessive freight costs
NO order delays because we screwed up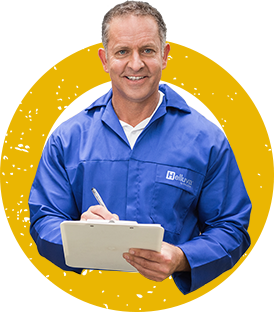 ---
WE HAVE A PROCESS TO BRING YOU THE BEST
---
For Used Gaylord Boxes
When it comes to used Gaylord boxes, many of our competitors are brokers who DO NOT refurbish used boxes, let alone even see the boxes they sell. They merely take a box that was emptied by the previous customer and put it on a pallet to be sold to someone else. There's no guarantee that box will be worth a damn.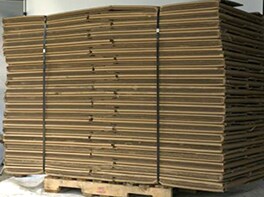 With Helluva, each box is inspected and If a box cannot be repaired, we don't use it. Otherwise, we sort each box by size, type and shape. We remove as much of the remaining contents as possible including any loose tape and make minor repairs where needed. Boxes are then stacked to a specific height and strapped with laser-like precision to a pallet to maximize quantity for lower freight costs and then stored in a covered warehouse until sold. When you look at our used Gaylord boxes, they all look the same. And that's a good thing.
Do you have used Gaylord boxes taking up space? Instead of shredding them or paying to have them removed from your premises, we want to PAY YOU for them. Fill out our form and we will contact you.
ALSO, WE BUY USED GAYLORD BOXES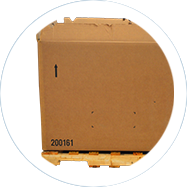 For Bags
Get this. We have an in-stock bag program for common sized bags and even store custom designed bags so you don't have to worry about keeping an inventory. We will custom design any bulk bag to fit your specs. And don't forget to check out all our nifty certifications for food-grade bags.
For Shipping
It's all about location. We have distribution locations all across the country so we can ship what you need for less. Because every penny counts.