ARE YOU SURE YOU CAN HANDLE A HELLUVA CONTAINER?
Our Gaylord boxes and FIBC bags are so tough, they've been known to send Chuck Norris running. But don't get the wrong opinion, our packaging is tough…but friendly.
The story of our business is one of courage, humility, and a little bit of magic. When our founders, Ben Baldwin and Kevin Connelly, launched Helluva Container in 2003, the bulk container market was conspicuously underserved...at least as far as quality was concerned. So, when they decided to fill the niche, the two were venturing into some uncharted territory.
What quickly established Helluva Container as a leader was Ben and Kevin's obsessive commitment to service, support, speed and loyalty. They established practices and a culture that today outperform all others in the packaging industry.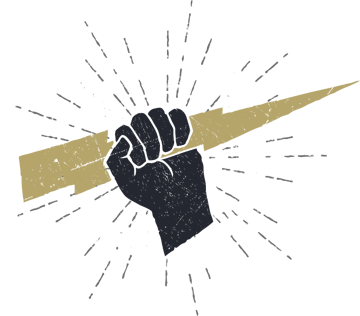 Box. Bag. Believe.
Videos
> >

The League

In a world with an insatiable appetite for reliable Gaylord boxes, one covert agency has quietly maintained an uncompromising devotion to Gaylord box reliability. And they happen to work for us. Their tradecraft has remained a closely guarded secret. Until now.

Discover the mysteries of Helluva's Box Restoration League. And discover a level of quality unmatched anywhere. Click now to watch.
> >

Trust in the Bag

What would you be willing to risk to prove the strength of something you believed in? How far would you go to earn someone's trust in that something? Watch Helluva Container put it all on the line with one our FIBC bulk bags. And then decide if we went too far.

Get ready to put your Trust in the Bag. Watch now.
> >

Uncontainable

Even though the people of Helluva Container are devoted to you in a way no other partner is — through the good times and the bad, whether you're a dog person or a cat person, or whether you think it's a to-MAY-to or to-MAH-to — there's only one thing our FIBC bulk bags and Gaylord boxes can't handle.

Find out what. Watch the story now.
Want to see more about the
Helluva difference
Check out our YouTube Videos
Bulk
Bag Types
Bag Type: 4-panel / U-panel / Circular / Ventilated / Baffle / Food Grade / Type C & D / UN-Hazmat
Material Type: Coated / Uncoated
Safety Factor Purpose: Single Trip (5:1) / Multi Trip (6:1) & (8:1)
Full Open Top / Flat Bottom Bags
Open at the top and flat at the bottom. Generally used where manual filling is required (e.g., no hopper feeding). Widely used by builders & contractors.

Full Open Top / Spout Bottom Discharge Bags
Open at the top with discharge spout at the bottom, to control the discharge of the filled material.

Spout Top / Flat Bottom Bags
Spout at the top, with base of the bulk bag is flat. Generally used where the bag can be filled through hopper without any wasting of material.

Duffle Top / Flat Bottom Bags
A Skirt / Duffle at the top with base as Flat.

Duffle Top / Spout Bottom Discharge Bags
A Skirt / Duffle at the top and a discharge spout at the bottom, to deliver the filled material through the discharge spout.

Spout Top / Spout Bottom Discharge Bags
A spout at the top and bottom ensures minimum time utilization for filling and discharging the material from our bulk bags.

Bags With Liner
To provide extra support to the filled material, and to guard against moisture and contamination.

Dust Proof / Sift Proof Bags
These bags avoid any spillage of valuable packed material through seams in the bulk bag.

More Bulk Bag Types
More Bulk Bag Types
WE SPECIALIZE IN HIGH QUALITY NEW AND USED GAYLORD BOXES,
FIBC bulk bags, liners, films, tapes and pallets. With distribution centers all across the United States, Helluva Container always has inventory ready to go.
More importantly, our people are devoted to making your life easier – by taking bulk container logistics off your plate – so much so that we procure, stock and manage your packaging needs to help you get ready well before the rush that might wipe out other managers less crafty than you.
To see these packaging geniuses talk about what makes us a Helluva Company, check out the corporate video.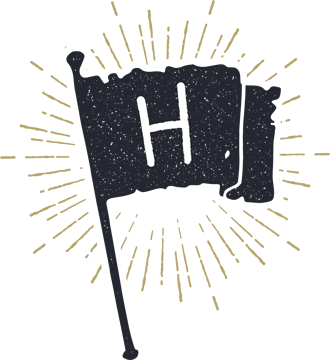 Gaylord
Box Types
Box Type: Rectangle / Octagon / HPT
Material Type: Corrugated / Single-Double-Triple Wall Thickness
Open Top / Full Flat Bottom Rectangle
This box is open at the top and has four full flaps on the bottom. Shown with optional lid.
Full Flap Top & Bottom Rectangle
This box has four full flaps on the top and the bottom.

Flange Top / Full Flap Bottom Rectangle
This box has four flanges on the top and four full flaps on the bottom. Flange top boxes can be closed by putting a top cardboard sheet under the flange and strapping the box.

Open Top / Full Flap or Drop-In Bottom Octagon
This box has eight sides with an opening at the top. The bottom has either four full flaps or is a drop-in with a pad.

More Gaylord Box Types
More Gaylord Box Types
Frequently Asked Questions